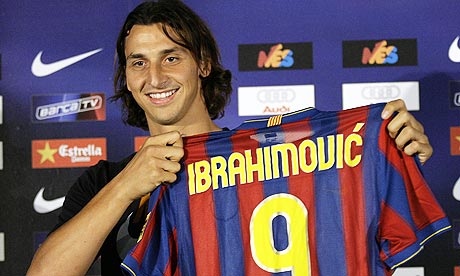 Before, England and Italy were the two countries which attracted football fans from Sweden, now a report by Sport shows how the arrival of Zlatan has enhanced the status of Barcelona in Sweden, where football is the most loved sport.
The arrival of new Barcelona star Zlatan Ibrahimovic has sparked new interest of Swedish tourists visiting Barcelona as a popular tourism destination.
Nowadays, at Barca's training, several Swedish journalists show keen interest in the club and Zlatan.
Travel agents in Sweden have also shown drastic growth in tourism. Giving Street, a travel agency in Sweden, says that "we had never sold before the season. It has been crazy. We even have to say every day that we have sold out". Kliben Issa, another trader, adding that "we have sold more trips to Barcelona in two weeks than in two years."